Rend Lake, Illinois - July 1 & 2, 2011
with Grill Sergeant: Jim Rhino of Bandit BBQ
"In the Heat of Battle" Competition BBQ Boot Camp
Would like to learn secrets of Competition BBQ Cooking?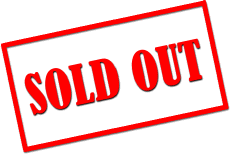 JOIN A PRO TEAM!
As of 03/01/2011 we have
Only 0 Spots Left!
Here is a rare opportunity for you to have an ALL ACCESS 'Backstage' Pass to join a professional, and award winning, competition team for SANCTIONED BARBEQUE CONTEST LIKE THOSE YOU'VE SEEN ON TELEVISION!
This contest just may feature a virtual Who's Who in Competition Barbeque.

This Nationally Recognized Competition is sanctioned by the
Kansas City BBQ Society and will have some of THE BEST TEAMS!
Joining our team for your very own Competition 'Boot Camp' for this contest may also give you the opportunity to meet some of the biggest names on the International Barbeque Circuit...and perhaps some you have seen on National Television!
This rare opening to experience a no-holds-barred competition encounter is only available to a handful of hardcore barbeque enthusiasts! From Set-Up to Tear-Down, Meat Selection to Preparation and Cooking Techniques for Pork Butt, Chicken, Pork Ribs, and Beef Brisket...You'll have an exclusive behind-the-scenes, inside look at ALL the 'what-for', 'why', and 'how-to' of the Professional Competition Barbeque World!
This is a Hands-On Experience!
You will get the opportunity to help prep the meats for competition, decide on which cuts make it to the Certified BBQ Judges, and share in the glory of any 'calls' we may receive...YOU'LL BE PART OF THE TEAM!
This "In the Heat of Battle" Competition Boot Camp experience is limited to just six to eight people (recruits) per contest and is only $325/person or $595/couple.
Price includes all eats and non-alcoholic beverages (this is a BYOB event, but if you bring alcohol, feel free to bring enough to share with the rest of the team) for the duration of the contest, 'Pit Passes' to Access All Areas of our Cook Site, an Official Bandit BBQ Crew T-Shirt, Certificate of Survival, and All the Insider's Secrets of what has helped us to be so successful on the National Competition Barbecue Circuit!
Don't Delay!

First Come,
First Served!

As of 03/01/2011 we have
Only 0 Spots Left!

Congrats to New Recruits!
Sign-Up for the EXCLUSIVE Opportunity Today!
Interested in joining The BBQ Boot Camp?
Click Here to Let Us Know!
As soon as your application is reviewed, one of our crew members will get in touch with you. Should you have immediate questions, please Contact Us before this BBQ Boot Camp fills up.
What to bring:
Yourself

Notebook, Pen or Pencil & Camera (Video Equipment is Not Allowed.)

Change of Clothes (Be prepared for inclement weather...it sometimes happens.)

Lawn Chair (There will be plenty of relaxation time...this is a HIGHLY social event.)

Cot, Blanket, Pillow (If not staying in a hotel/motel. Yes, you'll be allowed to get some sleep.)

Beverages of Choice (Alcohol Allowed. We'll provide bottled water & coffee)

Small Cooler for 'leftovers'

COMFORTABLE SHOES!

Interested in joining The BBQ Boot Camp? Let Us Know!